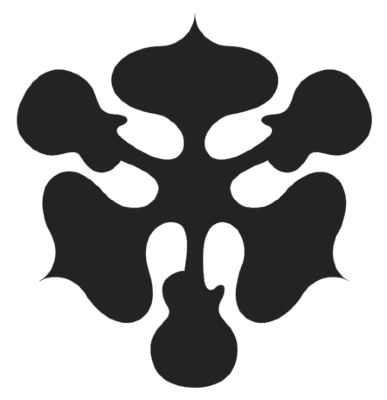 RESSAN
Born in Tehran, Ressan continued his studies in his native country, then in Switzerland, France and the United States. His journey brought him into contact with different modes of musical expression and acquainted him with the piano and the guitar.
Admitted to the Paris show school Josephine B, he studied singing with Armande Altai and perfected writing with masters such as Bernard Lavilliers and Claude Nougaro.
He devoted many years to numerous collaborations with various artists as a writer, director and producer (Viviane Willaume, Romain Gassin, Vigeh, Nima), even as he was working on his own project and outlining the contours of his music, which finds its culmination in "Rengak", the fruit of his fascination with Persian Reng, Rock, and La Chanson Française.
NO INSTRUCTIONS FOR USE
After creating several groups and participating in numerous projects, he wanted to work with a producer for the making of his album.
So naturally he turned to an old friend, who was also a guitarist, composer and producer of talent, Norbert Galo (Josh Groban, Deep Forest).Production commenced and sessions followed each other in a creative and enthusiastic atmosphere.
The result is "No instructions for use", an album consisting of Rengak, Rock and Ballad numbers, written in English and Persian.
The themes range from love story (Second Chance) to free union (Divaar), through exile (Free and Alive), homophobia (No Instructions for use) and politics (Shahre hert).
With this album, Ressan offers a journey into his personal universe, while never ceasing to respect the listener's own benchmarks.
From World Music to Persian Blues and Rock, Ressan explores an authentic and direct personal musical vein, rooted in reality and entertainment.
Both eastern and western, Ressan's music is the honest expression of the cultural mix of its author.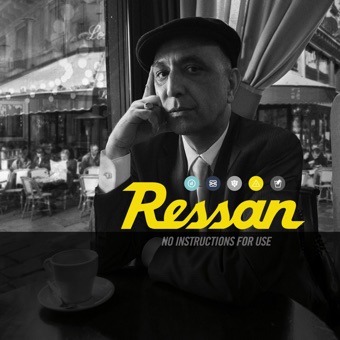 ©2015 RESSANMUSIC.COM : The official site of RESSAN - All rights reserved