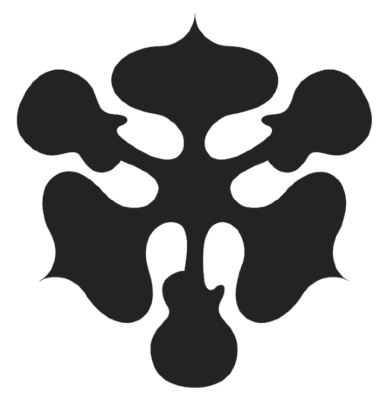 I - PERSONAL DATA - PRIVACY POLICY
Under the Data Protection Act of 6 January 1978, you have the right to access, modify and remove your personal data from Ressanmusic.com, the only recipient of this information which is used only in connection with this site. You can exercise this right by leaving your name and full address via the contact form.
II - DATA COLLECTED THROUGH COOKIES
In addition to collecting data through the form you fill out online, for any purpose (subscription to offers, newsletter...), we inform you that data may be gathered during your visit to our site via a cookie installed onto your computer. This cookie does not allow us to identify you, however, and only records information concerning the way your computer surfs on our site (pages visited, date and time of viewing...). We are able to read such information during your subsequent visits .
You may object to the use of cookies by configuring your browser as follows:
- For Mozilla Firefox: Select the "Tools" then "Options" / Click on "Privacy" / Find the "Cookies" menu and select the appropriate options menu.
- For Microsoft Internet Explorer 6.0 to 8.0: Go to the "Tools" menu (or "Tools"), then tp "Internet Options" (or "Options Internet") / click on the "Privacy" tab (or "Confidentiality") / select the desired level using the cursor.
- For Chrome: Go to Options> Advanced Options> Privacy menu, then choose the "Cookie settings" option that is convenient for you.
- In Safari: Go to Preferences> Security menu, and choose the configuration that suits you.
- For Opera: Go to File> Preferences> Advanced> Cookie menu, then choose the configuration that is convenient for you.
III - DATA CONCERNING MINORS
Please note that you must be 13 years or older before you can register on our site or subscribe to our newsletters. Please do not register if you are not aged at least 13 years.
- Note to parents:
Parents should supervise the online activities of their children and we invite them to use a parental control tool that will help them provide a safe (online) environment for their children. These tools help deter minors from communicating their name, address and other personal information online without prior parental permission.
IV - USE OF PERSONAL DATA
We could use visitor data collected on our site to:
- Ensure that the content of the site is presented in the most effective way (display, surfing, etc.).
- Provide information, products or services you have requested from us or from our partners.
- Meet obligations that may arise from contracts and agreements between us.
- Allow you to participate interactively with our services, should you choose to do so.
- Inform you of any change of offer.
V - SHARING YOUR PERSONAL DATA
Subject to prior and direct consent from you, and only when necessary, we may transmit information about you:
- To any third party in the event of a merger, acquisition, or transfer of activity, regardless of the form it actually takes (contribution, transfer, liquidation...) or for statistical purposes (demographic, geographic...) without identifying our visitors.
- In special cases because of legal and judicial requirements, or matters of law and order.
VI - LINKS
Our site may contain links to other sites that are beyond our control and not covered by this privacy policy. We are not responsible for the content of the sites presented here, or of how your personal data may be collected and used by such sites.
VII - CHANGES TO OUR PRIVACY POLICY
We reserve the right to change our privacy policy at any time.
We will post all changes by updating the date shown in the header of our privacy policy. We invite you to visit the page regularly.
VIII - INTELLECTUAL PROPERTY
The website and all its contents (notably any sound, text, information, image, brands, logos, distinctive signs, software...) are subject to French and international legislation on copyright and intellectual property, and are the exclusive property of Ressanmusic.com and/or its partners.
Unless prior express consent has been given by Ressanmusic.com, representation or reproduction (notably translation, adaptation, transformation, modification...), by any means whatsoever, of all or part of this website or its constituent elements, is strictly prohibited and would constitute, if need be, an act of infringement punishable by article L. 335-2 and the next, as well as by article L.716-1 and next, of the Intellectual Property Code.
IX- LAW AND JURISDICTION JUDICIAL
This legal notice and privacy policy are governed by French law. In case of dispute concerning their validity, interpretation and/or application, express grant of authority and jurisdiction are given to the competent courts of Paris.


©2015 RESSANMUSIC.COM : The official site of RESSAN - All rights reserved